After our last top weekend of tvr Motorsport at Snetterton, yet another is upon us at our next meeting. Rounds 5&6 of the Dunlop tvr European Championship are at Brands Hatch (just off the M25) in Kent and we are supporting the feature Britcar 2hr Endurance Race on Saturday!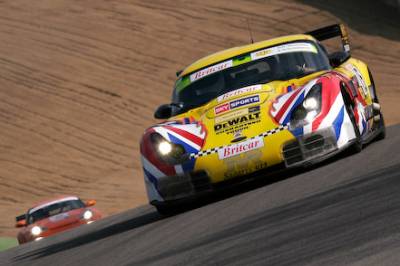 So a real tvr 'fest is on the cards as Racesports Sagaris, Topcats Tuscan and Marcos and Team Sagaris' GTFs are planning to attend. With the Britcars Qualy and 2 hr race on the Saturday, and our own Qualy and Race on the Sunday, it's looking really busy for tvr fans, and all within a stones throw of the Capital. It doesn't get much better than this for tvr fans.
Tim Hoods new GTF is due to be launched shortly (and we'll be there) and they are planning to contest the BH rounds as an initial test for their main event later in the year at the "Silverstone 24hrs". Fred Tonge will be bringing his red GTF along to play with us in the Challenge on Sunday and possibly Steve Glynn too. Add Topcats to the mix with their Tuscan (the sister car to our own coming Tuscan) and there's loads going on all weekend.
I'm heading up on the Saturday to cover the Britcar Round ahead of competeing on Sunday so I hope to see some of you there!
Andy89