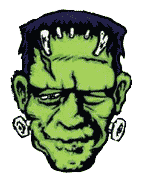 tvrmonster.com
The specialist travelling very rapidly web site
tvrmonster news

17 December 2009
TVR Challenge 2010 – Dates
Provisional dates have just been released for next years TVR Challenge.
Expect them to be Double headers, even the single day events. Looks like we have lost Anglesey.

Hardly unexpected. It's a shame as it's possibly the best track in the UK, but it's miles from anywhere and attendance was low this year – accident losses excepted. Also no Castle Combe this year.

Now that's also a shame, fabulous circuit and we are always well supported by our own Bristol crowd. Snetterton is back on though. Only a couple of hours from both London and the Midlands, try and get along for this. It's a power track with several HUGH braking zones…there's always contact at Snett so get along if you can. They LOVE TVRs there too.
Remember they are subject to change until confirmed!
10 April Cadwell (It'll still be cold and too small. Lots of action. SCAREY!)
30/31 May Snetterton (Power circuit with heavy breaking. Good overtaking)
12/13 June Brands Hatch (You can see the whole track!! Busy lap)
18 July Mallory Park (a history of close TVR racing and very UK central)
29/30 Aug Rockingham (Super fast Turn1 into hairpin Turn2 For the Brave)
16 Oct Oulton Park (Season Finale – Always a big crowd. TVRs home track)
Comment on this news item here
.
Copyright 2006 © tvr Monster Version 1.0