No need to put up with socks and hankies! There's loads of gift ideas in our shop!
From Trackday Vouchers, to DVDs, Driver Coaching to Accumates, T shirts to Lap Timers there's no excuse for crap kit this Christmas. All items can be paid for online or by emailing info@tvrmonster.com and giving your details, so let your loved ones know where to shop for you and your car.
We also have some new lines in Official Challenge wear. New designs are already up and more clobber styles on the way too, so check them out when ready.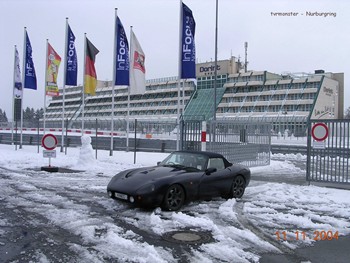 So all the best for the festive season from TVRMonster.com; while I'm here, sorry for the lack of items over the last few months. Since we finished racing it's been non-stop at work and home so I really haven't had time. However, we are working on several UK and EU Trackdays over the coming year and some top articles on the best in TVR and TVR cars in 2010, so keep the faith and keep checking in!
Andy
TVRMonster Team